Regular price
Sale price
$50.00 USD
Unit price
per
Sale
Sold out
(pair) Introducing Monkee Grip Cast Iron Cannonball Holds: The Ultimate Training Tool for Strength and Grip
Enhance your strength and grip training with Monkee Grip Cast Iron Cannonball Holds. These versatile and durable training tools are designed to take your workouts to the next level. Whether you're an athlete, fitness enthusiast, or looking to improve your grip strength, Monkee Grip Cannonball Holds are here to challenge and elevate your training routine.
Key Features:
Superior Grip: Crafted from high-quality cast iron, these cannonball holds provide an exceptional grip surface, allowing you to hold on tight and conquer any challenge.
Easy Attachment: The grips attach and detach easily, making them compatible with weights of varying difficulty. This allows you to customize the level of challenge and progress at your own pace.
Versatile Usage: Attach the cannonball holds to any pull-up bar or dumbbell, instantly transforming your equipment into a grip-intensive powerhouse.
Durable Construction: Built to withstand the most demanding workouts, Monkee Grip Cannonball Holds are made to last, ensuring long-term durability and reliability.
Materials

Handmade to the highest quality with a single run of natural fiber rope and boast a 4000 lb breaking strength. A tough and permanent whipping prevents unraveling. 
Shipping & Returns

Ships for $5.00 with USPS via first class mail.
Dimensions

Handles are 8 inches long and 1.5 inches across.
Share
View full details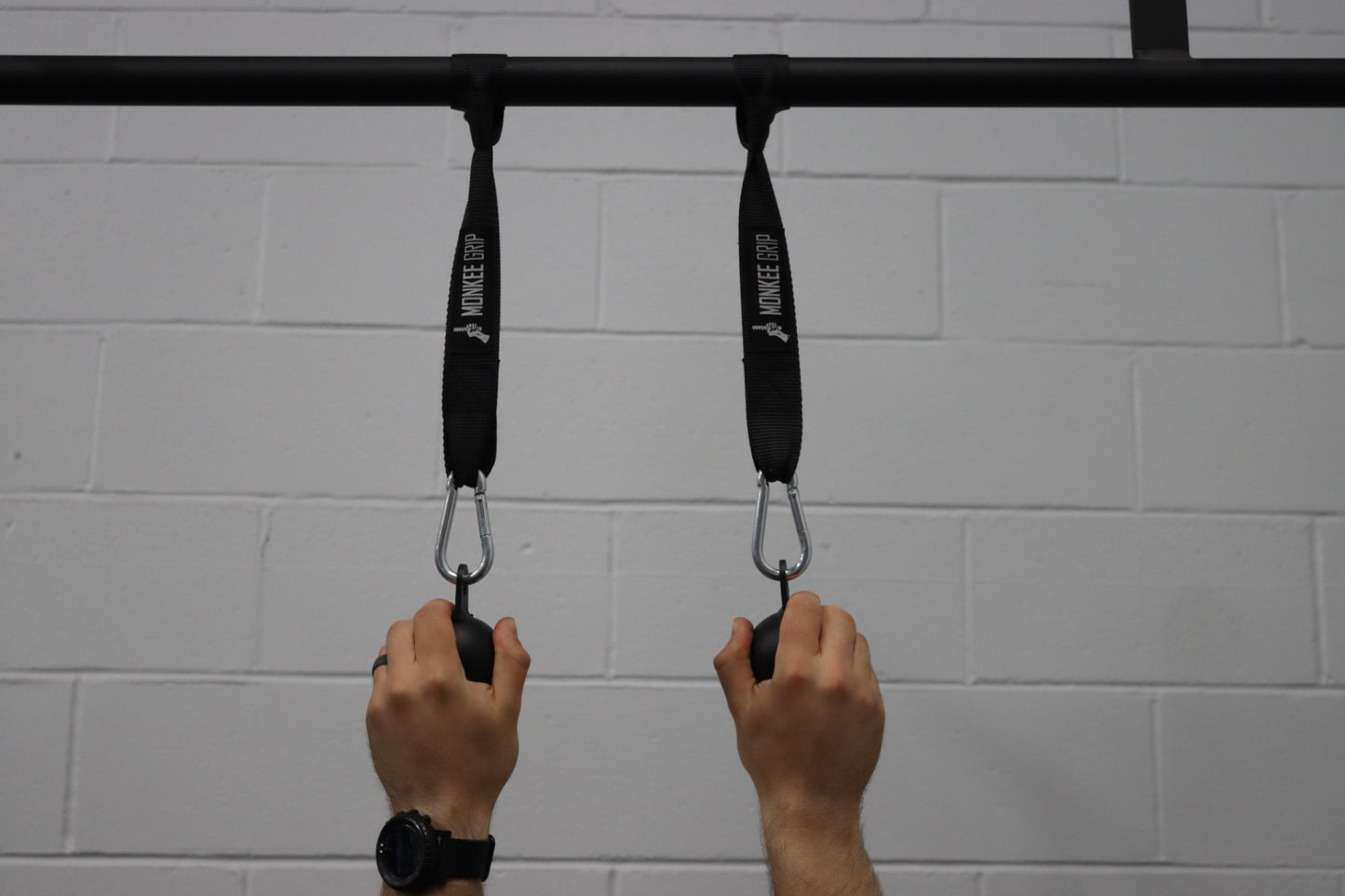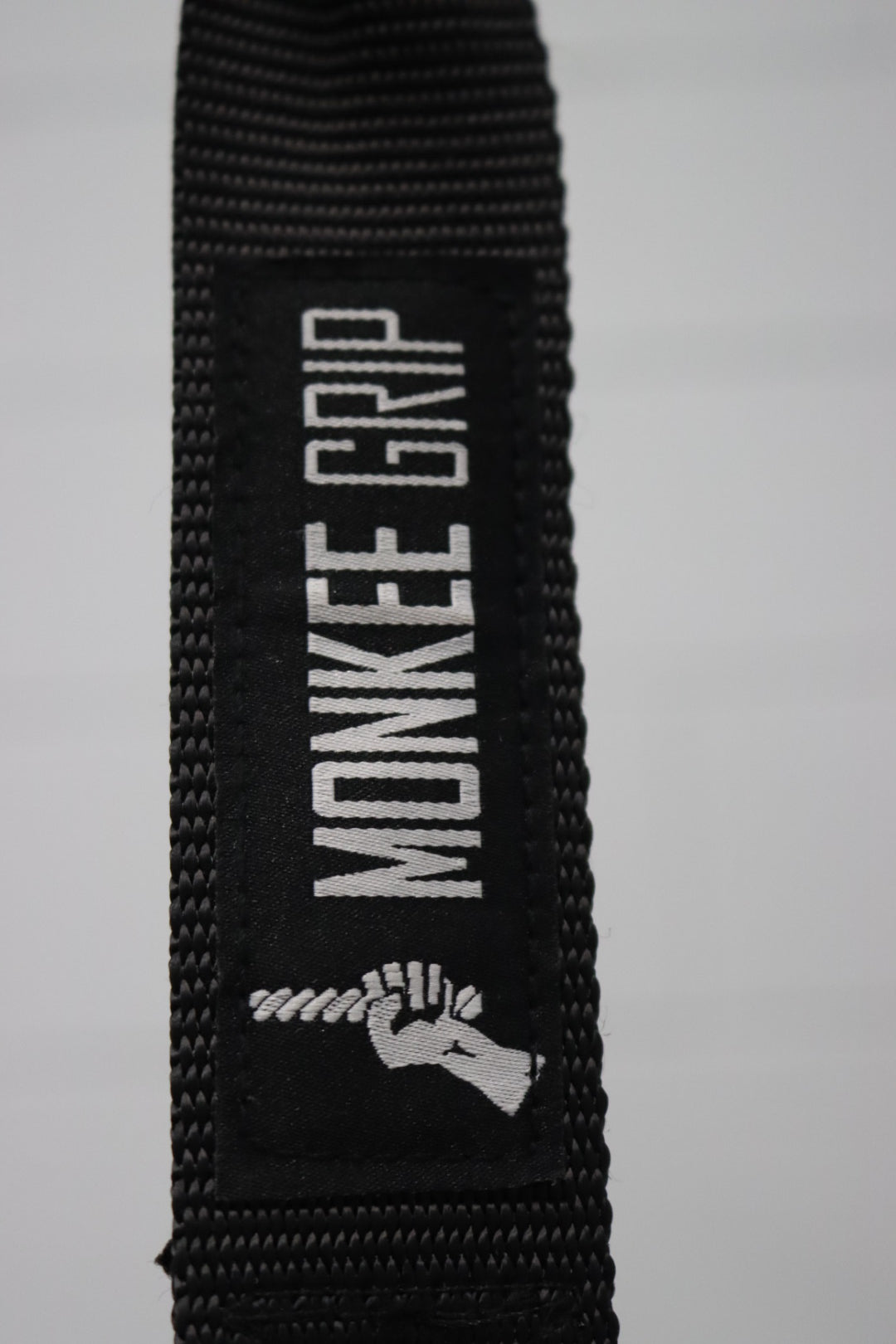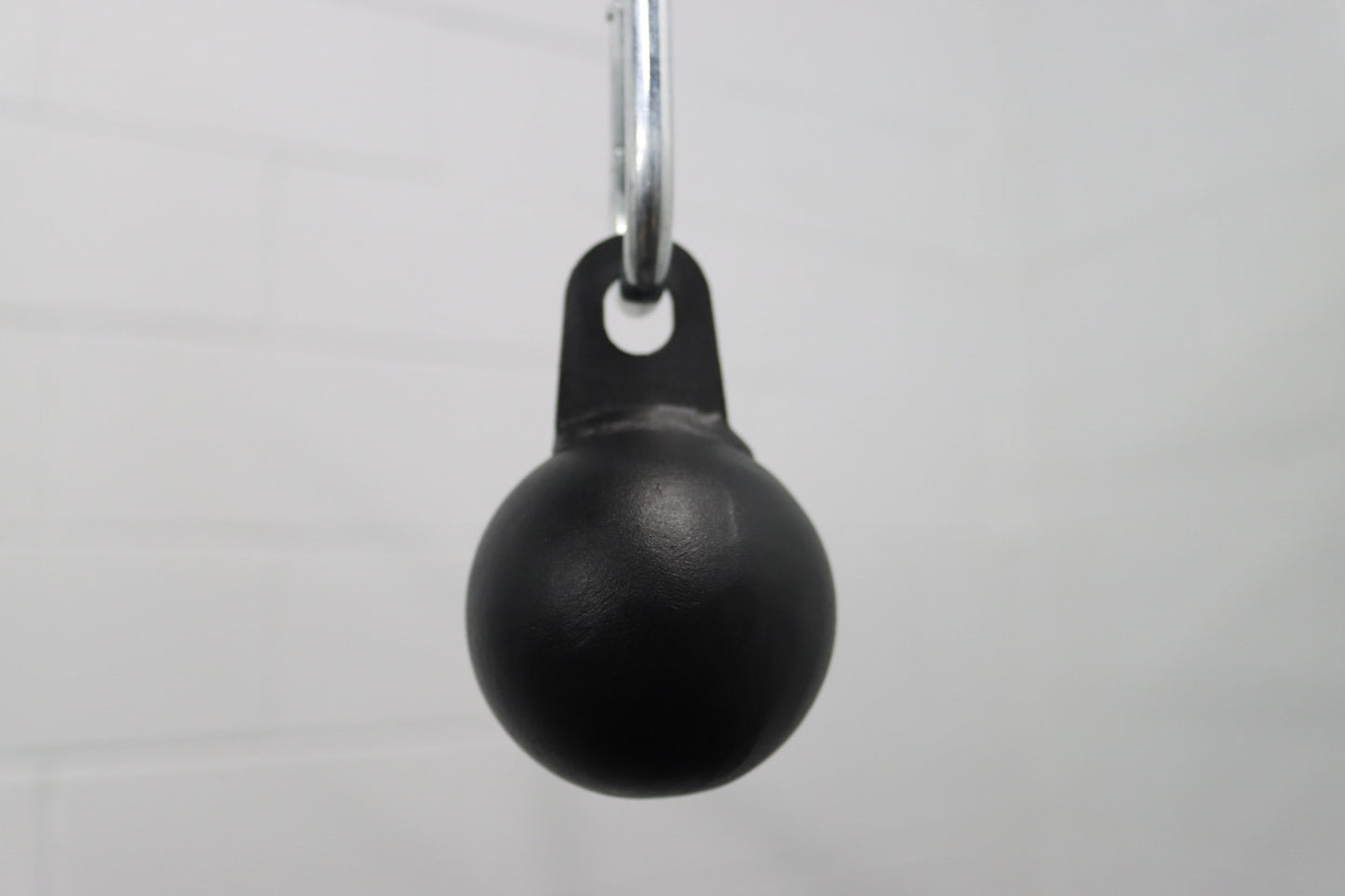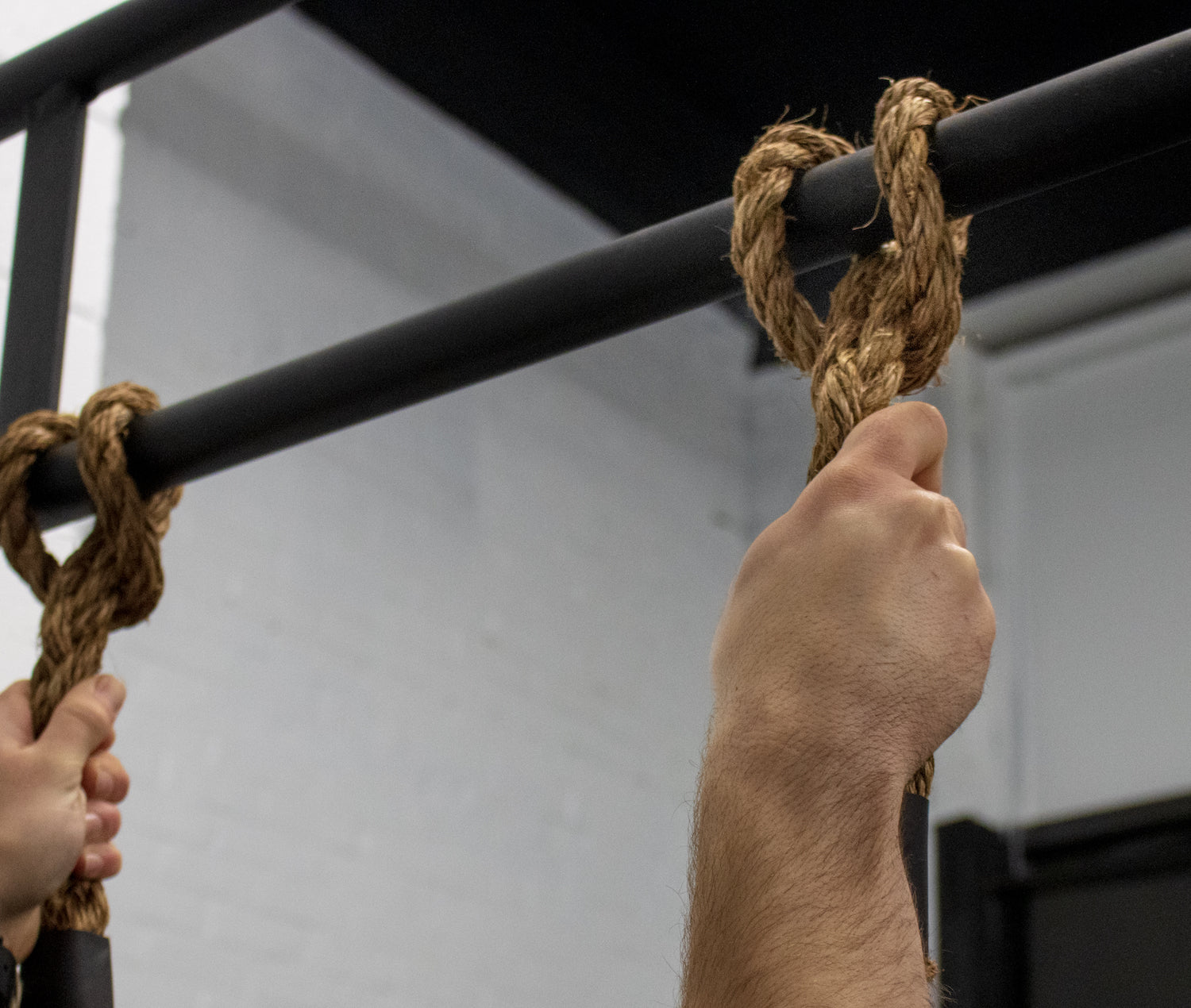 Overcome Grip Weakness
Grip is a limiting factor, which means lifts involving grip can only be done to the point of your max grip strength.