Regular price
Sale price
$17.99 USD
Unit price
per
Sale
Sold out
Callus Care is a specially formulated jojoba shea butter salve, that caters to athletes and fitness enthusiasts involved in activities such as Spartan races, Ninja Warrior, CrossFit, and climbing. This unique blend prioritizes hand hydration over softening, ensuring your skin remains elastic and resilient against tears and ripping.
Key Features:
Hydrating Formula: Callus Care is enriched with the nourishing properties of jojoba and shea butter, providing long-lasting hydration to keep your hands in optimal condition.
Enhanced Elasticity: Our unique formula helps maintain skin elasticity, reducing the risk of tears and ripping during high-intensity activities, allowing you to focus on your performance.
Targeted Protection: Callus Care is specifically designed for active individuals who require extra care for their hands, targeting areas prone to calluses and dryness without compromising grip or dexterity.
Easy Application: The convenient salve form ensures quick and mess-free application, seamlessly integrating into your pre- and post-workout routine.
Natural Ingredients: Made from high-quality, natural ingredients, Callus Care is gentle on your skin and suitable for daily use.
Invest in your hands with Callus Care and experience the difference a well-hydrated, healthy skin can make in your performance. Give your hands the care they deserve, and they will take care of you in return. Order Callus Care today and elevate your athletic experience!
Materials

Handmade to the highest quality with a single run of natural fiber rope and boast a 4000 lb breaking strength. A tough and permanent whipping prevents unraveling. 
Shipping & Returns

Ships for $5.00 with USPS via first class mail.
Dimensions

Handles are 8 inches long and 1.5 inches across.
Share
View full details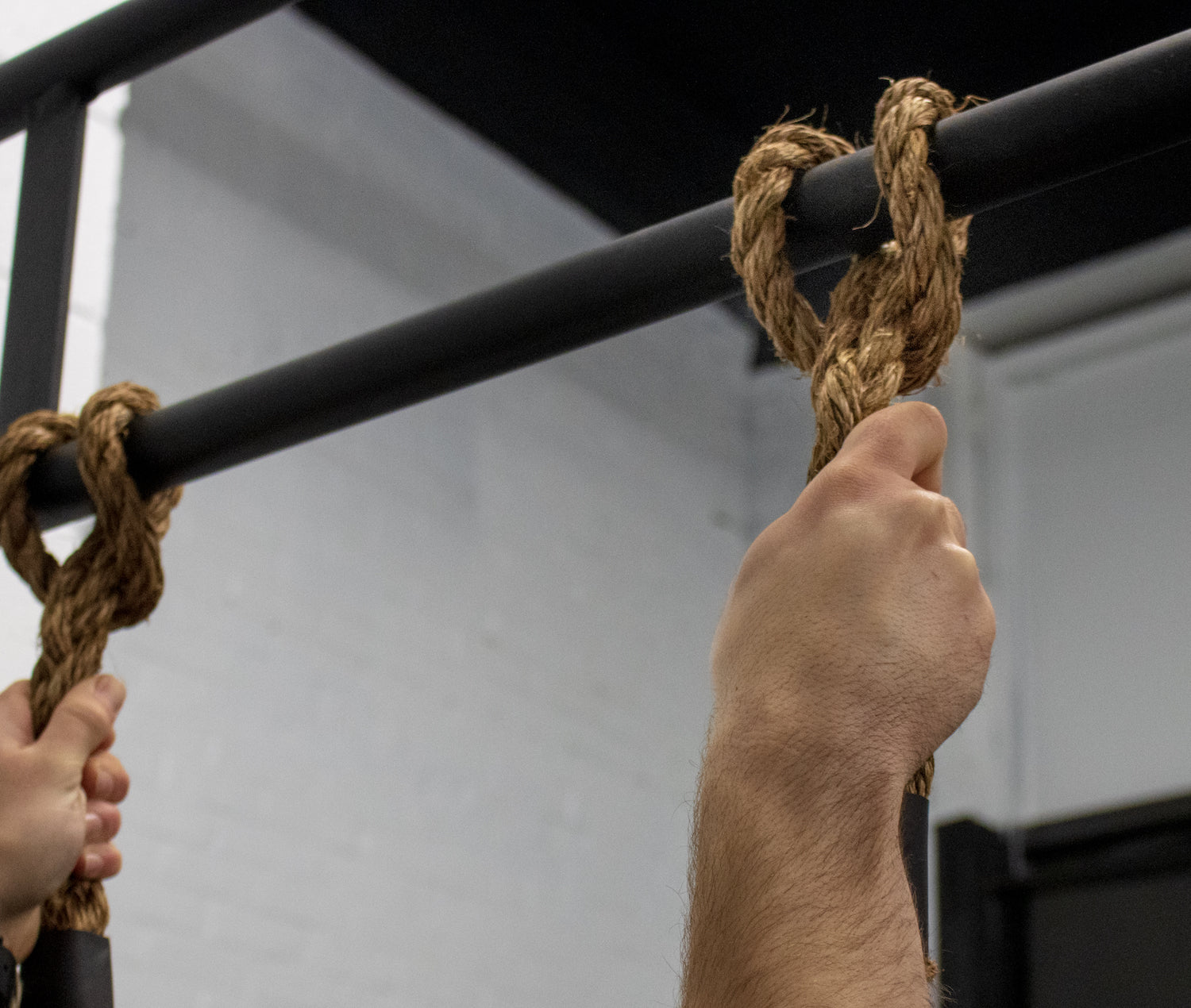 Overcome Grip Weakness
Grip is a limiting factor, which means lifts involving grip can only be done to the point of your max grip strength.